Maeve
&

WILL
SATURDAY SEPTEMBER 15th, 2018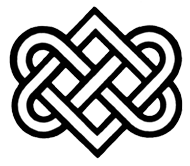 Welcome to our Wedding Website!
We met at a party back in 2007. After we got over the Cork-Dublin rivalry, it was true love. We were engaged just 10 short years later on a beach in Punta Cana. Now, we are so excited that our wedding day is approaching.
We are truly grateful to have such wonderful friends and family. Each of you has touched our lives in significant ways. We are so excited and can't wait to celebrate our BIG DAY with you in the wonderful County of Cork.
For those of you who will be travelling to Ireland from around the world, we truly appreciate the time and effort that it will take to attend our wedding.
We hope this website will serve as a convenient way to keep you up-to-date on every piece of information you will need regarding our wedding: accommodation, events, and RSVPs... Please come back and visit, as we will be updating the website with new details regularly!
LOVE MAEVE AND WILL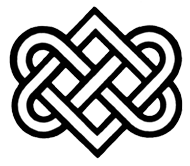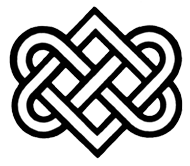 Wedding Details
THURSDAY 13TH OF SEPTEMBER
WELCOME PARTY
Our Welcome Party will take place at 7:00pm in
Sarsfield Court Glanmire Co. Cork Ireland T45HK09
We invite you join us for drinks and a BBQ as we start all the celebrations and welcome our guests. This is a great time for all the guests to mingle and get to know each other.
SATURDAY 15TH OF SEPTEMBER - OUR BIG DAY
CEREMONY
Our wedding ceremony will take place at 1:00pm in
Sarsfield Court Glanmire Co. Cork Ireland T45 HK09
Please arrive 15 mins early
There will be refreshments and light snacks following the ceremony.
RECEPTION
Our wedding reception will take place in
The Ambassador Hotel & Health Club Military Hill, St. Luke's, Co. Cork, Ireland
Drinks Reception at 5:00pm
Dinner at 6:oopm
Cash bar
TRANSFERS & PICKUPS
We have arranged transfers for our guests from The Ambassador Hotel to the Ceremony departing at 12:00pm.
After the ceremony buses will depart at 4:15pm and take everyone to The Ambassador Hotel for a drinks reception followed by a meal, live music and dancing all night long!
SUNDAY 16TH OF SEPTEMBER
DAY AFTER
Our Day After Party will take place at 12:30 in
The Corner House Pub 7 Coburg St. Shandon Co. Cork Ireland T23 FW10
We would love if you could join us!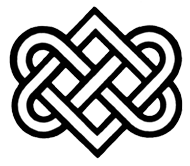 Accommodation
This is where the wedding reception will take place and there are wedding guest rates. To book phone the hotel and tell them you are attending the Henderson Wedding.
This hotel has apartments with fully equipped kitchens which are suitable for families who are staying in Cork for a few days.
Very nice hotel between the Ambassador Hotel and Corner House pub.
There are various Airbnb around Cork City that will accommodate larger groups and/or have more amenities.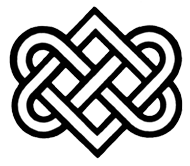 Directions
CEREMONY MAP
Sarsfield Court Glanmire Co. Cork Ireland T45 HK09
RECEPTION MAP
The Ambassador Hotel & Health Club Military Hill, St. Luke's, Co. Cork, Ireland Phone: +353 21 453 9000
THE CORNER HOUSE
7 Coburg St. Shannon Co. Cork Ireland T23 FW10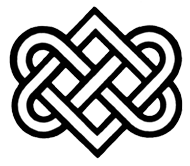 Song Requests!
To request a song simply fill in the details below: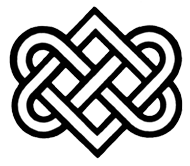 Honeymoon Fund
We're thankful that many are traveling from near and far away; The greatest gift of all is that you plan to make your way. We did not make a gift list for our wedding day; But if you'd like to help in a very special way; We'd love a gift of money for our Italian holiday! Grazie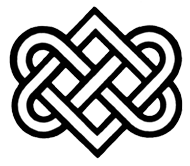 Faq's
1) Will the wedding ceremony be outdoors?
Yes. Please wear suitable footwear i.e. There will be grass areas, so stiletto heels may not be comfortable. For the ladies, the more fascinators the better. Let's put the royal wedding to shame! For the lads, farm themed socks are encouraged.
2) Is the ceremony in Sarsfields Court a working farm?
Yes. Please stay within the ceremony/reception area. Otherwise, it could pose a danger to both you and the animals if you wonder off. Not to mention farm machinery and unsafe areas. Any animal living on the farm (i.e. dogs and cattle) will be off limits to the ceremony/reception area.
3) Can we bring our children?
Yes. There will be a play area set up with toys on the farm, so children are more then welcome. Supervision is required as it is a working farm. We have not provided childcare for the time at the Ambassador Hotel.
4) How do we get from the Ambassador Hotel to The Corner House on the day after the wedding?
It is a 15min walk downhill but well worth it!
5) Are there any events planned for Friday the 14th, the night before the wedding?
No. Nothing is formally organized as Will and Maeve need their beauty sleep. Here are a few suggestions:
- Shopping on Patrick St. - Fota Island - www.fotawildlife.ie/ - English Market - www.englishmarket.ie/ - Butter Museum - www.thebuttermuseum.com/ - Leisureplex in MacCurtain Street - Lots of fun activities including bowling - www.leisureplex.ie - Jameson Distillery Tour in Midleton - www.jamesonwhiskey.com/en/visit-us - Cork City Bus Tours - Cork City Sightseeing - www.corkcitytours.com - Blarney Castle: Kiss the Stone - www.blarneycastle.ie
6) Can I check into the Ambassador Hotel on Saturday morning before the Wedding?
No. If you arrive in Cork the morning of the wedding it is not guaranteed that your room will be ready. The hotel will prioritize the wedding guests rooms be cleaned first, however, check out time is not until 12pm. If your room isn't ready in the morning, The Ambassador Hotel management will make arrangements to store your bags until the bus returns to the hotel from the ceremony around 5:00pm. At this time you can bring your bags to your room before dinner.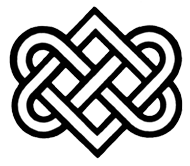 Rsvp
Kindly let us know if you can attend our big day by July 1st 2018.
Simply fill out the text box below to let us know if you are attending our wedding and any information that you would like to let us know!
ANY QUERIES?
If you have any queries on anything from accommodation to travel please email us here:

wmbigday@gmail.com